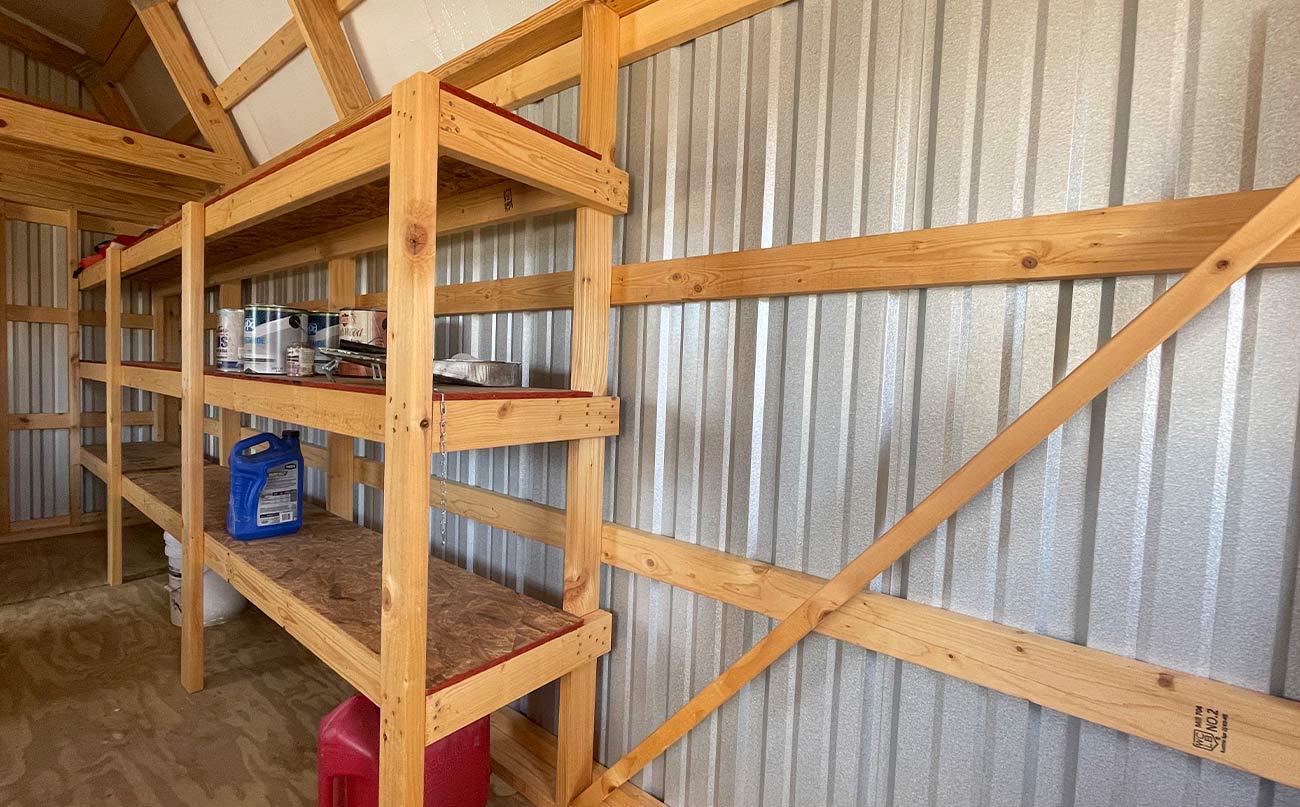 Types of Storage Shed Materials
Storage sheds are an essential accessory when homeowners need extra storage space. These sheds evolved from wooden kinds to different materials as people's demands changed throughout time. 
Metal, resin, and wooden storage sheds now dominate the market. But which storage shed is best for your needs? This article will list some suggestions.
Benefits of Storage Sheds
Storage sheds offer a secure location to store your belongings if you want to keep pests at bay. Storage sheds can protect items against moisture, insects, and other elements. They are also an excellent method to keep your belongings organized and in one location. 
You might spend money on a storage shed to keep your gardening tools together and out of sight. You may also store your automobile and all of its supplies in these sheds.
Durable and Environment-Friendly Wooden Sheds
Wooden sheds are durable with some maintenance. Their benefit is that they are environmentally friendly and have a long lifespan. 
Because they are not readily harmed by dampness, you may install your storage shed anywhere flat and firm. Wooden storage buildings only need minor assembly and are ideal for storing gardening equipment and other items. 
If you opt to have wooden storage sheds, ensure they are well-painted to protect them from the weather.
Water-Resistant Resin Sheds
Since resin sheds are simple to maintain and clean, homeowners prefer them. They are also resistant to water, mold, and mildew growth. Because they are UV-protected, their color won't deteriorate with time. 
Going for resin sheds is a good idea if you want a storage shed with a bit of extra room. Resin sheds are more costly than other types of storage sheds, though.
Since resin shelters are comparable to plastic, they require little to no upkeep. They may be used to store anything and are simple to install. They are light and straightforward to paint, so they are often turned into portable sheds that are simple to move around. 
They have the same appearance and feel as conventional sheds and may be used to store vehicles and other items. Your resin shed may be manufactured to order and from a specific material.
Easy to Assemble Metal Sheds
People seeking watertight metal shelters may quickly build metal sheds. Metal shelters come in a variety of colors and are made of aluminum. They may survive a long period and are very resistant to decay. They usually include an accessible composite door and may be used to store anything.
Metal shelters are impervious to water and do not corrode quickly. Compared to sheds made of other materials, you are guaranteed a long-lasting shed if you invest in a metal shed. Metal shelters may be specially constructed to your specifications. 
They don't require drilling and are very simple to install. Additionally, they are easy to maintain and clean, and you get to keep everything in your shed secure.
Conclusion
These are the most common types of storage sheds and their ideal uses. Investing in a storage shed is the best solution if you want to keep your belongings safe and need a good place to store your gardening tools. Storage sheds offer a chance to keep your belongings secure and in one spot.
Are you looking for portable sheds in Tennessee? Mountain View Barns combines quality components with superior workmanship and affordability. Get a free shed quote today!