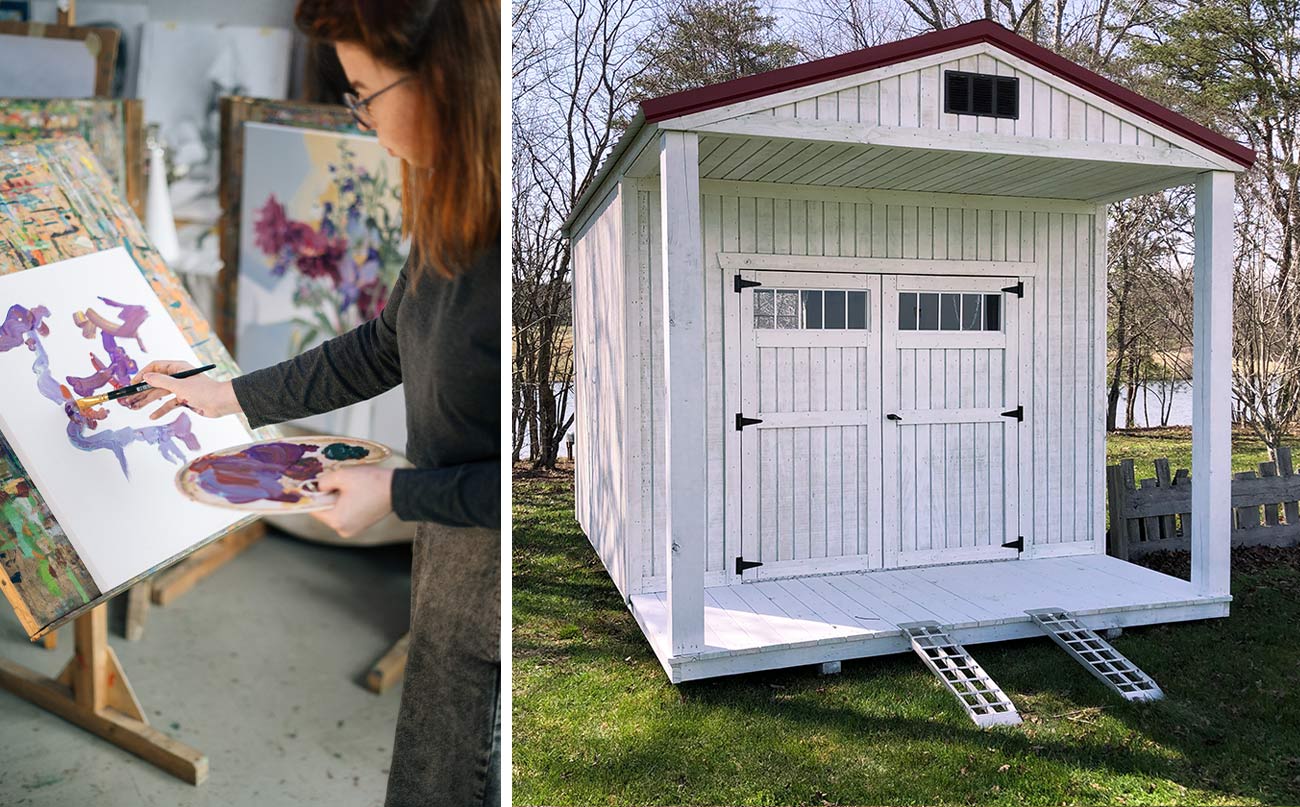 7 Fun and Creative Uses for Portable Sheds
You may already know how useful portable sheds are as storage units. They're perfect if you have a lot of stuff you don't use but can't let go of. But did you know that portable sheds are not only good for this purpose?
Here are some creative uses for portable sheds you might be interested in: 
1) As a Home Office
Portable sheds not only come in handy when you need to store or organize your stuff, but they can also work as a home office. Consider getting one if you don't have a dedicated space for your office and you're working from home most of the time. Having your own home office can help you focus better and get away from things (or people) that might distract you.
2) As a Playhouse
If you have kids or grandkids, you might want to get a portable shed if you want them to have a place to play indoors, but you don't like the idea of the living area looking like a huge mess. These sheds are affordable, which means you can purchase more than one if you have a large family. You can also add some toys to the shed to make it more fun.
3) As a Crafts Room or Art Studio
A portable shed can be ideal for people who like to indulge in hobbies requiring a lot of space. You can get one and use it to store your craft materials such as fabrics, papers, and paints. You can also use it as a workspace where you can create your masterpieces.
4) As a Tool Shed
If you like to do electrical or other projects that require you to have tools, you may want to consider getting a portable shed. It can be used as a place where you can store all your devices and equipment. Since it can be easily moved from one place to another, you won't have a hard time finding a space for it inside your house or backyard.
5) As a Music Studio
If you're a musician, you'll know how difficult it can be to find a good space for your instruments and equipment. A portable shed can do the trick. It can be used as a space where you can store and organize your various musical instruments and equipment and use it as a practice room, too.
6) As a Wine Cellar
Wine lovers will surely appreciate the use of a portable shed as a wine cellar. It can help you keep your wine collection safe and secure. Not only that, but it can also add a touch of beauty to your home.
7) As a Guest Room
If you have a lot of people coming over to your place and you don't have the space to accommodate them, a portable shed can be used as a guest room. It can be used as a space where you can help your guests feel comfortable during their stay.
Conclusion
Aside from these uses, you can also use portable sheds for other purposes. It all boils down to your imagination. These sheds can be used for a number of things aside from storing your belongings, so go ahead and let your creativity flow and make the most of your portable shed.
If you are looking for portable sheds in Tennessee, you can't go wrong with what Mountain View Barns has to offer. Whether you're looking to buy or you want a rent-to-own unit, we definitely have something for you. We'll even deliver and set it up for you for free! Check out some of our portable buildings today!