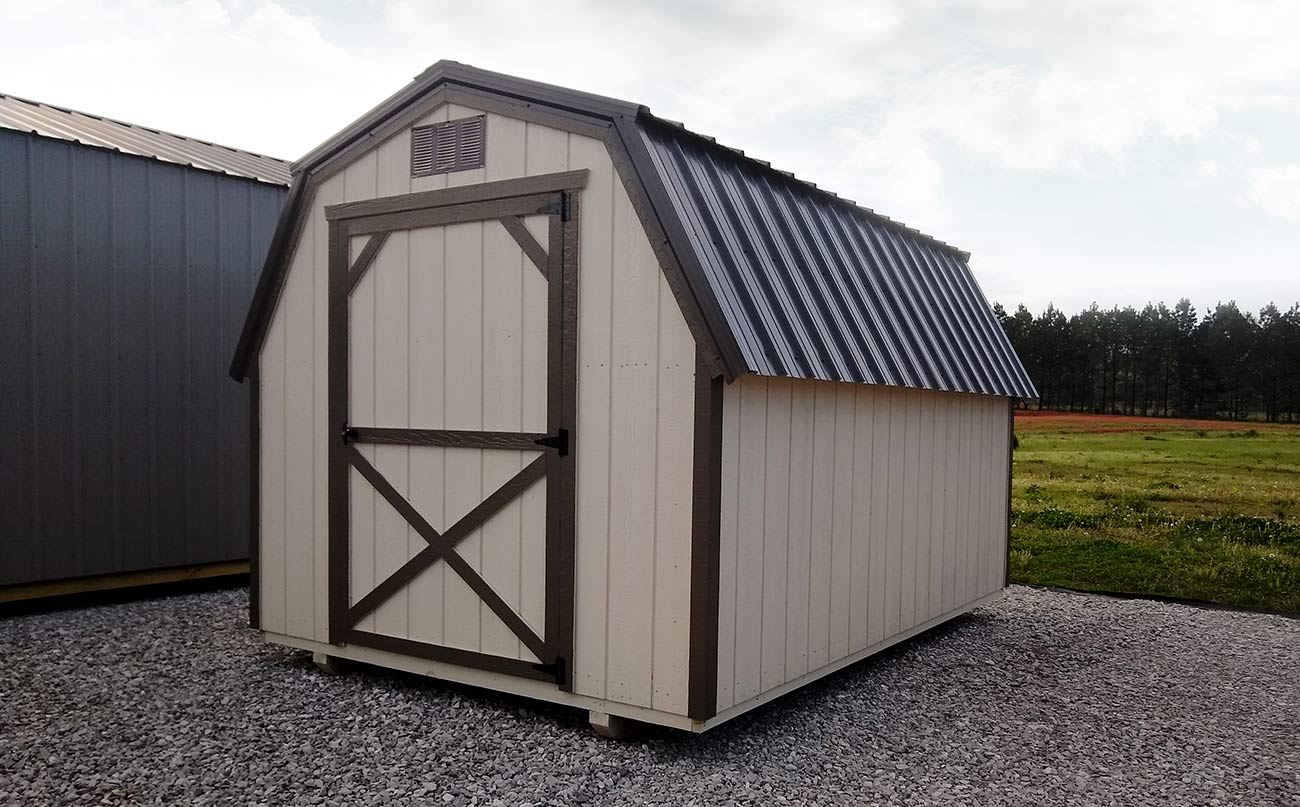 The Advantages of Using a Portable Shed for Storage
You might be wondering where to keep your new pontoon, speed boat, or bicycle if your home lacks a garage. If you find yourself in a scenario where you must keep many large items away from the sun, rain, snow, and other weather factors, outdoor movable sheds could answer your problem.
Portable sheds are very adaptable and may be used to store almost anything and goods of all sizes that you may have around your house. They can meet various needs, from increased storage space to heavy-duty protection. You may pull them down when necessary and build it somewhere else because they are not at all difficult to transport from one place to another.
In this article, we will run you through the benefits of a portable shed.
Multi-Functional Storage
When there is no accessible garage space, you may use portable storage facilities like portable sheds to store just about everything and anything of any size you have around your home.
The most common application of a portable shed is to keep vehicles, such as automobiles & trucks, campers, motorbikes, work vehicles, boats, and more. Whatever you choose to do, your temporary shelters will keep the rain away. A shed can lengthen the lifespan of your cars and other significant things by shielding them from harmful UV rays and moisture when it rains.
You may also consider using the area as a workshop, a firewood or equipment storage facility, a livestock feed storage facility, an off-season gear storage facility, a bulk storage facility, or even a disaster relief tent for extra workstations and storage.
Time- and Cost-Efficient
Compared to a permanent garage or storage option, portable sheds are more cost-effective and require less installation time. Your automobiles and other important objects are efficiently stored and protected by these temporary building constructions without the need for further costs.
Convenient to Install
Compared to permanent construction, portable shelters are far easier to put together. The few tools needed can be changed depending on the size of the temporary structures. However, a step ladder, several combinations of wrenches, a mallet, screwdrivers, cordless drills, and other tools are frequently necessary. 
Most portable sheds are made of lightweight materials, require only a few simple instructions, and are simple to manage. These temporary structures also don't need to have solid foundations.
Various Options
Portable sheds provide roomy storage options and various features to meet your needs. They're an excellent option for a car/truck garage, wood shed, garden shed, workshop, storage structure, and much more at a fraction of the cost of a wooden or steel building. These sheds come in several styles, colors, and sizes.
You Can Easily Move It Around 
These can come in handy if you rent your property but still need a shed to keep your tools, equipment, and other assets. You may lack the legal authority to build a garage on your renting property. This makes portable sheds the ideal choice in situations when the garage is only temporarily required.
Easy to Maintain
After you've put up your portable shed, maintenance and upkeep are relatively straightforward. Most constructions can last for years with a few extra safety measures. Because of this, maintenance costs are typically lower.
A mobile shelter is ideal for both regular use and seasonal use. You may be confident that your belongings are protected since these shelters can withstand extreme weather changes and offer protection from the sun's damaging rays.
Conclusion
Whether you need extra storage for household supplies or equipment, these temporary sheds can easily be set up where you want them and are ideal for both long-term and seasonal use.
Are you looking for portable sheds in Tennessee? Mountain View Barns combines quality components, superior craft, and affordability. Check out our sheds today.