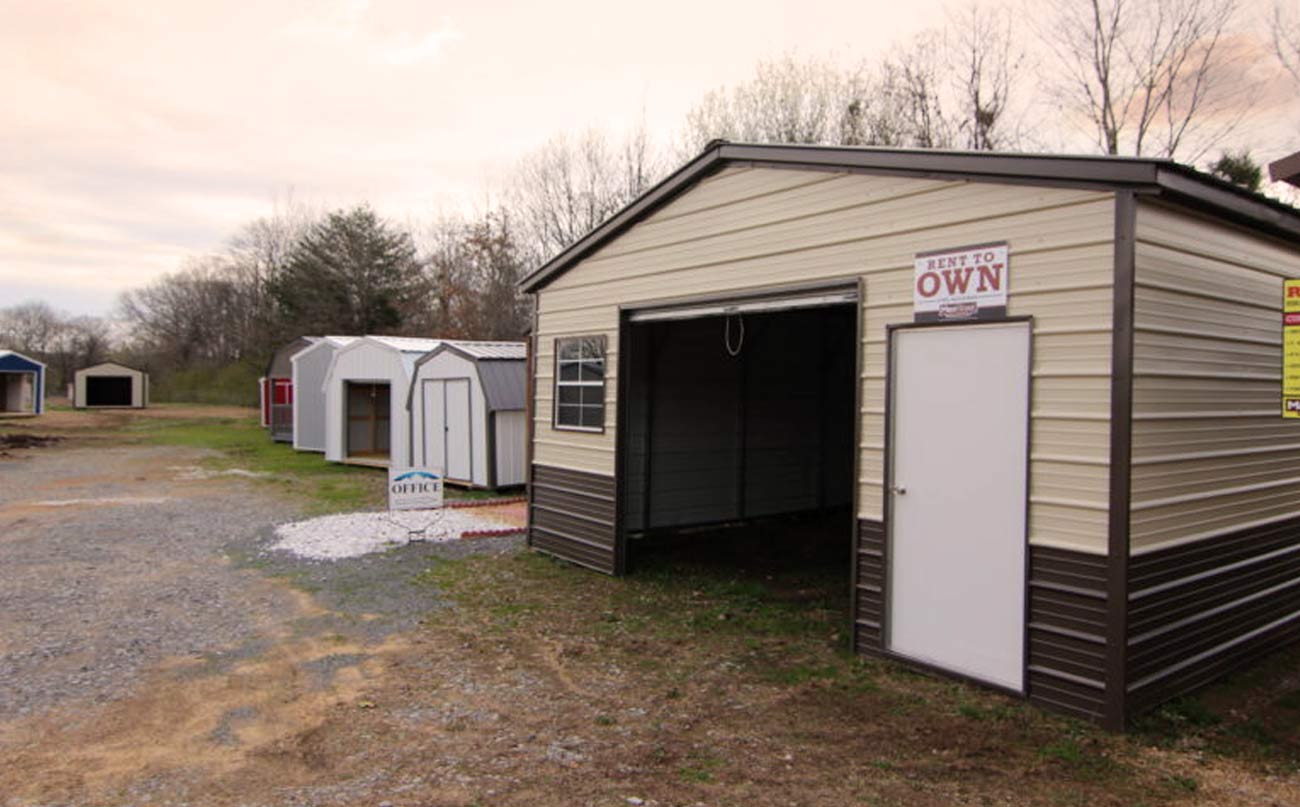 5 Factors to Consider Before Buying an Outdoor Storage Shed
Working with a bit of extra space is always an advantage. But buying an outdoor storage shed requires many things before making a purchase. Therefore, there are essential factors buyers should consider to ensure that their investment is worthwhile. But what factors are crucial to consider before buying an outdoor storage shed? Here are some ideas.
1. Materials Used
It is a big deal to ensure that the materials used are durable enough to withstand the weather and other seasonal conditions. An excellent example of a durable material would be aluminum, treated wood, or composite materials. The materials used should ensure that the storage shed could withstand the extreme environmental factors it may face outdoors, securing a more extended use time.
2. Size
An exemplary storage shed should be big enough to accommodate your items without the need for storage boxes or other storage containers. The size of the shed should be appropriately measured according to the space outside of a house before buying it to ensure that there is enough space for it. The shed should fit perfectly and at least be given a few inches of space for installation or possibly moving in the future.
3. Aesthetics
Several styles are available in the market. Some of these styles are basic, while others are decorative. Every buyer has their preferences. It is wise to know your preference before buying an outdoor storage shed to ensure that the storage shed chosen by the buyer is at par with their liking.
4. Future-Proof
Sheds are typically small and will cost you less to purchase. But it doesn't mean that you'll only use it for a few months and forget about it. Most sheds are used for an extended period. Thus, it is best to ensure that your storage shed will last for more than a few months. The shed should look and feel like it can withstand possible factors that may ruin it, such as rusting or termite attacks.
5. Budget
Outdoor storage sheds are a common choice for homeowners. But it doesn't mean that it will fit everyone's budget. The price of the shed should be fit for most people. It is best if you take the time to consider the small details before purchasing a shed.
Why Should Homeowners Invest in an Outdoor Storage Shed?
Buying an outdoor storage shed is an investment. Although there are more options for indoor storage, switching to an outdoor shed should be more beneficial to homeowners having various trinkets to store and keep, and here are some reasons why.
As mentioned earlier, outdoor storage sheds are made to protect your items from the weather and other seasonal conditions. It is not only safe for your items but also your family. Meanwhile, space is one of the things that homeowners usually lack. But a storage shed can save space for other things you can't store inside your house.
On the other hand, sheds offer convenience when working, which saves time. It enables you to do other things without cleaning and finding your belongings. Lastly, the best thing about having a storage shed is that you don't have to buy cabinets, boxes, and other storage devices. It's a time-saving and budget-friendly storage solution for many homeowners.
Conclusion
An outdoor storage shed can be a great addition to any home. It can save space, time, and even money. It is one of the best ways to store your belongings without buying storage containers and other storage utilities. But before deciding to buy a shed, you should consider the factors mentioned above. It helps you evaluate the overall quality and usefulness of the storage shed.
Mountain View Barns is one of the best barn builders in Tennessee. We specialize in making everything portable—from garages and cabins to outdoor storage sheds. Our builders take pride in making sturdy yet beautiful wooden creations. Configure your portable sheds near you through our website today.