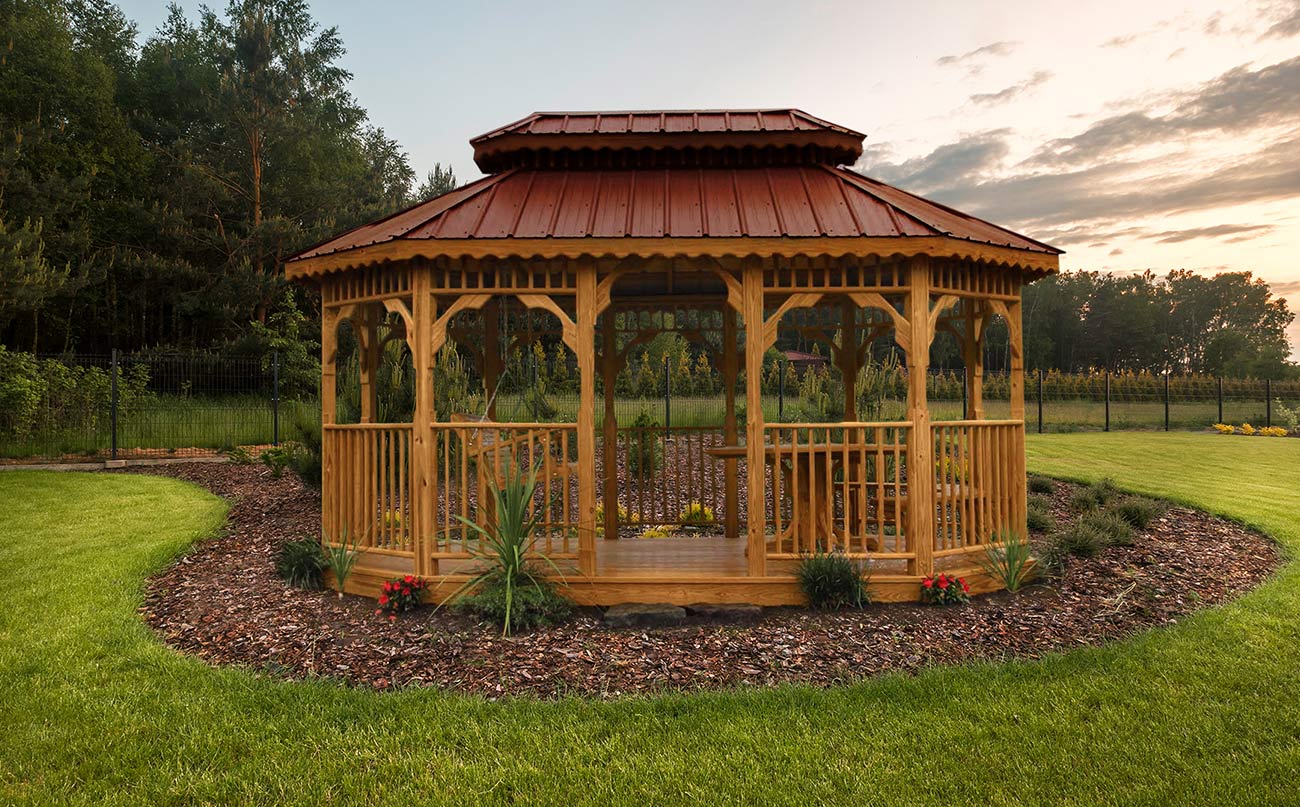 Expand An Outdoor Living Space With A Gazebo
Gazebos often add a touch of sophistication to any property. You will find it in most (if not all) aristocratic houses in Europe. If you want to create that classic elegance, you should have one.
Some naysayers say these architectural elements belong to stately manors, not modern-day homes. However, it is not exactly true. Gazebos can be designed in such a way to fit a Zen Garden in the heart of the city. If you still have doubts about building one, you should keep your eyes glued to the screen.
This article will find various reasons why you should have a gazebo. From functionality to aesthetics, it is indeed an investment. You can always opt to have a small one to add a touch of class to the garden and your home.
An Outdoor Space to Gather
One of the best things about a gazebo is it will become a favorite hangout in the neighborhood. It is a great place to gather with friends and family. It is a perfect spot for a small get-together.
You can even have a tea party with your daughter or a birthday party with the kids. What is even better about gazebos is that they can keep your gathering dry even if it is raining. Whether it is summer or winter, you will have a great time with your family.
A Place to Be in Harmony with Nature
When you look at a gazebo, it is as if you already see the stars. It is as if you are already basking in the moonlight. Even if it is on a busy street, you will forget all your worries in the world when you are inside the gazebo.
If you stay in a house with a Zen garden, you will find it the perfect spot to reflect on things. You can always see the bunnies, squirrels, and even the tiny lizards. Something about this small space makes you feel like everything is okay in the world.
Gazebos can make you feel serene even in a highly developed urban area. It can even help you unwind better. Studies show that people who can relax are healthier and happier.
Before Building One
You might already imagine yourself relaxing in your gazebo, but you must consider a few things before building one. The size, location, and materials used on the gazebo will determine what it will look like. If you are planning to add one to your residential property, here are some things to consider:
Location
The first thing you need to do is to choose the correct location. The location will determine the design and aesthetic appeal of your gazebo. It will also help you decide if you will have a single or double tier.
If you put it in an elevated area, you will have an excellent view of the garden. On the other hand, if it is beautifully tucked in, you have a wonderful space to meditate.
You should also take into consideration what is happening in the neighborhood. You might have a permit or permission to build a gazebo on your property. 
Materials
Gazebos come in various materials. If you want something less ostentatious, you can opt for wood. This natural material can help your gazebo blend in with your garden.
Conclusion
A gazebo is what you need to make your property more inviting. You can host backyard parties there. Or perhaps, make it a place to meditate.
If you want one, you should take a closer look at what Mountain View Barns has to offer. We take great pride in the gazebos because of their superior workmanship. Do not wait another minute! Check our collections now!